FREQUENTLY ASKED QUESTIONS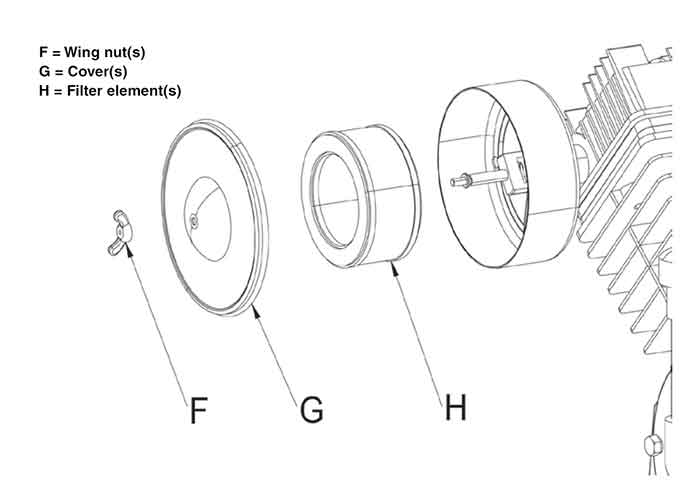 HOW DO I CHANGE THE AIR FILTER?
Dirty air filter(s) will reduce the compressor's performance and life. To avoid any internal contamination of the pump, the filters should be replaced on a regular basis. Do not allow the filters to become filled with excessive dirt or paint.
FILTER REPLACEMENT
Remove the wing nut and remove the outer cover. Check the condition of the filter. If the filter element it is dirty or filled with paint, replace it.
Place the outer cover back over the filter element and secure with the wing nut.
Copyright © 2022 Industrial Air. All Rights Reserved